SHIKUN & BINUI SOLEL BONEH
As part of the Shikun & Binui Group, which is committed to promoting innovation and adopting advanced technologies, Shikun & Binui Solel Boneh acts as an innovation leader in the infrastructure and construction industry, developing and adopting new technologies and creating innovative engineering solutions in all of the areas of its activity.
Shikun & Binui Solel Boneh views safety as a top priority, and is leading a genuine revolution in the integration of cutting-edge global technologies for the transmission of information and continuous control and monitoring of its job sites. Among other means, the company uses digital imaging solutions to obtain warning of risks and violations in real time, allowing immediate reaction and prevention of accidents.
DIGITAL CONSTRUCTION SITES
Shikun & Binui Solel Boneh uses a digital toolbox at its job sites to allow all of the parties involved in a project, in the field and at headquarters, to continually access extensive information regarding its projects. The digital toolbox helps project managers respond and make decisions in real time, based on up-to-date information streamed continuously from the actual site. The features of the digital toolbox include a digitized calendar, status updates, accessibilization and comparison of work plans, documentation and document management, information sharing among project managers, and more.
Shikun & Binui Solel Boneh is strongly committed to adopting the most current innovative approaches and tools in order to achieve optimal monitoring of project progress and improve the efficiency of its use of resources and manpower. For example, Solel Boneh is the leader in Israel of the implementation of BIM (Building Information Modeling), an information-management method aimed at streamlining planning and construction processes through the use of a three-dimensional digitized model. The company also has a strategic collaboration with the start-up company IntSite for the development of an autonomous crane that uses artificial intelligence and electronic vision technologies to improve the safety and productivity of the crane, which is a bottleneck as well as one of the most significant sources of risk at construction sites. In addition, as part of the trend towards digital twin technologies, which create a digital representation of physical elements, Solel Boneh uses drones to continually monitor the use of raw materials and optimize site automation.
PREFABRICATED CONSTRUCTION
The Shikun & Binui Solel Boneh Precast Concrete Plant uses innovative technologies to create unique precast elements for construction and infrastructures, making it possible to generate tailored solutions optimally adapted to project requirements and client preferences. The company also develops various types of concrete, asphalt, and other building materials, with maximum adaptation to the needs of the project.
Solel Boneh, the oldest company in the Shikun & Binui Group, has been characterized since its foundation by a pioneering spirit, daring, and innovation. Its ability to foresee dramatic shifts and changes in its surroundings over the century of its existence, to predict evolving needs, and to formulate creative and innovative solutions in response to these needs have enabled Solel Boneh to remain a key leader in Israel's infrastructure and construction industry throughout this period.
Over the years, Solel Boneh has built many infrastructures and buildings that were the first of their kind in Israel, and developed countless groundbreaking technologies and engineering solutions that pushed the industry to soar to new heights.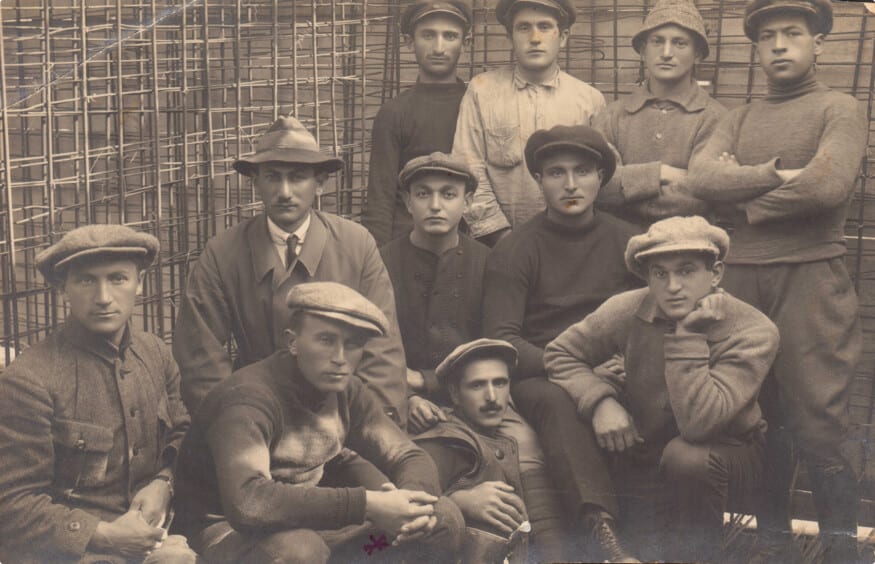 The Naharayim power plant, 1927
Photo: Pinchas Kleinman collection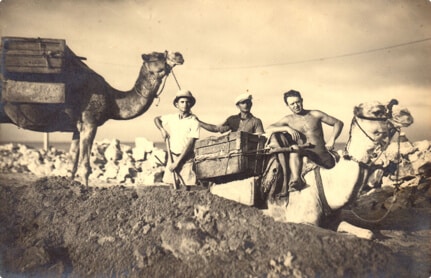 The Tel Aviv Port, the first new port in Israel, 1936
Photo: Yaacov Cohen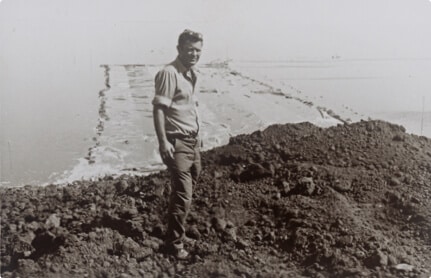 Invention of the Plastic Road for tanks to traverse the Baluza swamps near the Suez Canal, 1970
Photo: Ami Arav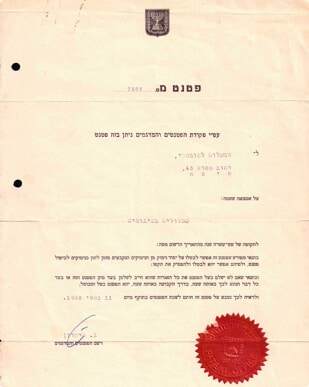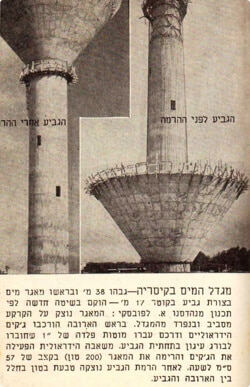 New method for building the reservoir at the Caesarea water tower, 1963
Photo: Ami Arav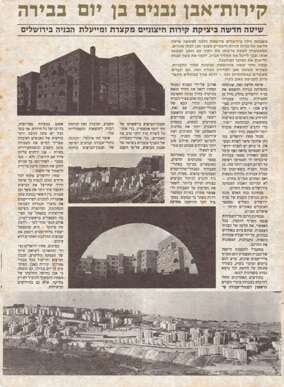 New method for building stone walls, 1981
Photo: from "Yachad" Journal, Solel Boneh