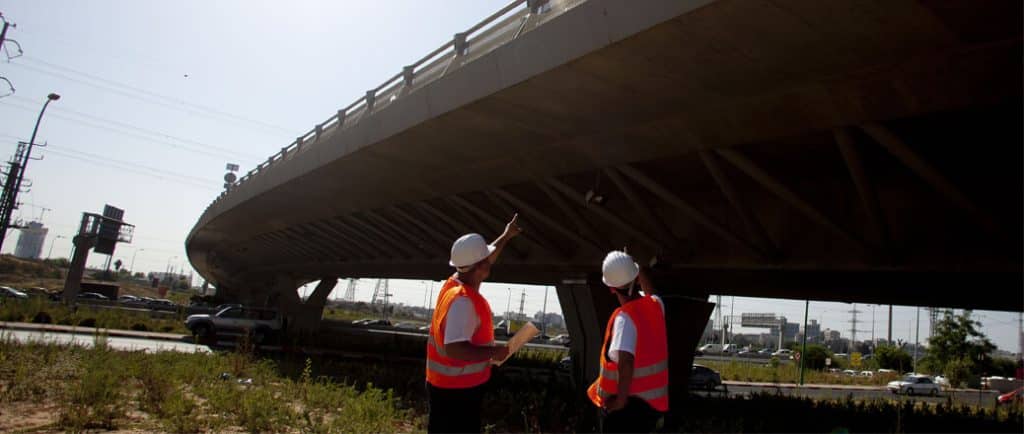 Shikun & Binui is Israel's leading infrastructure and real estate company – a global corporation that operates through its subsidiaries in Israel and across the world. Active in more than 20 countries on four continents, Shikun & Binui is involved in various fields, including infrastructure, real estate development, energy, and concessions.
The Group's subsidiaries carry out large scale PPP projects, focusing on the initiation, financing, construction and operation of large-scale infrastructure and civil-engineering projects, development and construction of residential buildings, development and sale of commercial projects, construction and operation of rental properties, development of power generation facilities, with emphasis on renewable energies; financing, construction and operation of water desalination and purification initiatives, etc.
In 2007, Shikun & Binui embraced Sustainability in all its operations worldwide. We promote sustainable initiatives and continuously identify additional focal points that could generate financial value by applying our sustainability approach across all operations.
Over the years, Shikun & Binui constructed buildings and infrastructures that remain to this day: Israel's parliament (Knesset); the Rotenberg power plant at Naharayim; Israel's largest power plant – Orot Rabin in Hadera; the Reading power plant in Tel Aviv; the ports of Ashdod and Haifa; hospitals; university campuses; the National Police Academy in Beit Shemesh; the Red Line of Tel Aviv's light rail; the office building of the State Comptroller of Israel and additional government buildings in Kiryat HaLeom (National Quarter) in Jerusalem; Hakirya – the IDF's headquarters – in Tel Aviv; the new Tel Aviv courthouse; Trans-Israel Highway (Highway 6); Carmel Tunnels; the water desalination plant in Hadera, and more.